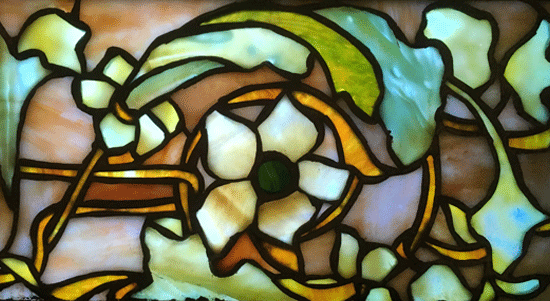 We are proud to share the resplendent beauty and history of our Tiffany stained glass
windows with you. Now open for tours, Tuesday - Saturday 10 am - 3 pm.
Hurricane Relief

To volunteer with the Unitarian Universalist Service Committee (UUSC) on the ground in Texas or Florida, go here: https://www.tfaforms.com/4623138
If you would like to help Best Friends Animal Society with animal rescue in Texas or Florida, please click here: http://support.bestfriends.org
This Sunday, September 17th
Arlington Street Circle of Caring
Today and Sundays, Oct. 1st and 15th ~ 12:30 pm, Carol Smith Room

Are you battling illness, struggling with isolation, caring for someone who is sick or dying, or coping with grief after a loss? Please visit the Circle of Caring and join our community of support, peace, healing, and love. Facilitator, Maureen Peterson calls on her significant personal experience to create a safe space for sharing our stories and supporting one another through the crises of life.
Share Rev. Kim's Sermons around the World

Each week we share Rev. Kim's sermon on our YouTube channel. We would love your help to record the sermon each week, to edit the video on iMovie, and/or to post the video to YouTube. No prior experience necessary, although it would be helpful. Ideally we will form a team of four to five, and organize a monthly schedule where we share the weekly tasks. If you are interested, please contact Office@ascboston.org.
Coffee Hour
Sunday ~ Immediately following worship, Parish Hall

Let's all gather downstairs for coffee, soup, sandwiches, and community!
We welcome additional volunteers to help with food preparation and, especially, with clean-up. To volunteer, and for more information about joining our team, please stop by the kitchen.
Covenant Renewal
#FiredUp4ASC: Fired Up Towards our Covenant Renewal Goal!

Thanks to everyone who made Covenant Renewal Sunday the most successful celebration of pledging in the history of Arlington Street Church! If you have not yet made your pledge for the next church year (Fiscal Year 2018 begins July 1st), please do that now! We are more than 83% of the way to our goal and waiting for those few outstanding pledges. Please keep in mind Flame and Smokey's generous match of all new money—new and increased pledges! As you consider your pledge during Covenant Renewal, please reflect on what Arlington Street Church means in your life. If this community has been transformative for you, consider taking a leap in your level of investment in the church. Coordinating your values with where your money goes is a powerful spiritual practice! Thank you for your generosity!
Announcements
Find out more about these listings.
Go, Granny D! ~ live performance

Friday, Sept 15th ~ 7:30 pm, First Church, 66 Marlborough Street, Boston

Arlington Street Circle of Caring

Sundays, Sept 17th, Oct. 1st, 15th, Nov. 5th, 9th, Dec. 3rd, and 17th ~ 12:30 pm, Carol Smith Room

Buddha's Belly ~ The Buddhist Book Discussion and Arlington Street Zen Center
Tuesday, September 26th ~ 6:00 pm, Hunnewell Chapel
Blessing of the Animals

Sunday, October 1st ~ 11:00 am, Sanctuary

Pre-Release Screening of "The Innocent Convicts"

Sunday, October 1st ~ 2:00 pm, Parish Hall

Channing: A Rededication

Sunday, October 1st ~ 2:00 pm, Mt. Auburn Cemetery, Cambridge (meet at Story Chapel)

Coming Up at ASCenter
Find out more about these listings.

Arlington Street Church Visitor Tours - We Need Your Smiling Face!
Intersectional Book Discussion

Monday, September 18th ~ 6:00 - 7:30 pm, Frothingham Library

Join the Investment Subcommittee

Monday, September 18th ~ 6:30 pm, Carol Smith Room

Kundalini Yoga Class
Every Wednesday ~ 6:00 pm, Hunnewell Chapel
Pru in Review
Social Action
Car Donations Made Easy!

Hate Crimes Hotline
A Marriage Proposal
Children's Religious Education (CRE)
CRE on Sunday
As we sing Longtime Sun, let's all leave the sanctuary down the center aisle and gather downstairs in the Perkins Room. Check out CRE to read Beth and Erica's Welcome Back letter and to learn more.
Music@ASC
For more information about the following listings, please visit Music@ASC.
3 Concerts by Boston Chamber Music Society

Saturdays, September 23rd, November 11th, and March 10th ~ 11:30 am, Sanctuary
Voices 21C Public Forum

Sunday, September 24th ~ 1:30 pm, Hunnewell Chapel
Join the Arlington Street Choir!
Every Thursday, Starting September 7th ~ 7:00 pm, Clarke Room
Experience the spiritual practice of communal singing! Take just a couple of hours out of your week to create something beautiful, make friends, and add more music to your life! Musicians and non-musicians are welcome—we are a mix of professionals and amateurs.
Unitarian Universalism
If you are new to Unitarian Universalism,
"Voices of a Liberal Faith — Unitarian Universalists"
is a great introduction. Click here to watch
this ten minute video!
Special Considerations for Special Needs
The Arlington Street public transit station re-opened in June 2009 and now provides handicapped access from the transit station to street level via elevators and/or a ramp. A separate part of the MBTA project created a wheelchair ramp leading from street level on Boylston Street to the church office door.
Handicapped access to the Sanctuary on Arlington Street is provided by a ramp on Arlington Street which leads to an entrance to the Sanctuary.
During worship services, and other special events, FM amplification headsets can be provided upon request. Braille hymnals are also available for Sunday services, as well as a large print version of the hymnal and each week's order of service. Please ask an usher for assistance.
Arlington Street Church has a wheelchair accessible restroom immediately adjacent to the Sanctuary.