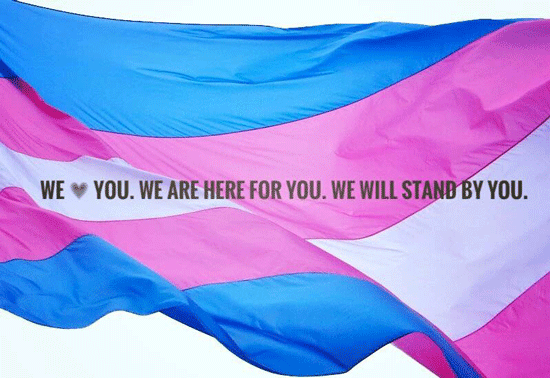 Featured
Ash Wednesday
Wednesday, March 1st ~ 3:00 - 5:00 pm, Hunnewell Chapel
This Wednesday, Laura Evonne will host meditation and contemplation in the Hunnewell Chapel. Ashes and a Lenten practice guide will be available. All are welcome!
This Sunday, February 26th
Spiritual Passions 2017! Getting Your Financial Legacy In Order

Sunday, February 26th ~ 12:30 – 3:00 pm, Hunnewell Chapel

Do you have questions about setting up a will, or a trust, health care proxy, or other estate planning options? Would you like to leave behind a gift to Arlington Street Church or another charitable organization? Members of the Covenant Renewal Team invite you to a presentation and question/answer session featuring attorney Scott Squillace. Young and old, penny-savers and millionaires, this is where you can find out what to do!
New Member Class

Sunday, February 26th, Meet ASC ~ 12:30 pm, Perkins Room
Sunday, March 5th, Breakfast/Joining ~ 9:30 am, Hunnewell Chapel
All interested newcomers are warmly invited to our next two-session new member class. Rev. Kim joins us for the first session, where we share stories about our spiritual journeys and ask our burning questions. This class is a wonderful opportunity to deepen your relationship and knowledge of Arlington Street, and to discern whether you are ready to join. In our second session, we learn a little of Arlington Street's history, polity, and practices; and meet some of our illustrious leadership and staff. Please sign up at the Welcome Table in the parish hall after the service. All are welcome!
The New Administration
Sunday, February 26th ~ 12:30 pm, Stage Right Room
What is troubling you? What can be done? All are invited to join in a discussion after the service. Sponsored by the Social Action Committee.

Indulge 2017 Planning Meeting
Sunday, February 26th ~ 12:30 pm, Carol Smith Room
Join the planning as we continue finalizing the details of the event and auction. Invite your friends via Facebook (http://tinyurl.com/IndulgeApr1) to this year's fundraising gala scheduled for Saturday, April 1st at 6:30 pm.
Refuge Recovery
Every Sunday ~ 6:00 pm, Hunnewell Chapel
Refuge Recovery is a Buddhist path to recovering from addiction. All are welcome! For more information, please visit https://m.facebook.com/refugebackbay/ or email refugerecoverybackbay@gmail.com.
Announcements
Find out more about these listings.
Arlington Street Corporation Meeting

Sunday, March 5th ~ 12:30 pm, Hunnewell Chapel

Arlington Street Circle of Caring
Sundays, March 5th and 26th, April 9th and 23rd ~ 12:30 pm, Carol Smith Room
Shaping Our Vision - A Retreat to Advance Our Future

Saturday, March 11th ~ 8:30 am – 3:30 pm

Film Series Coming to ASC: Long Strange Trip,
A Journey through 2,000 Years of UU History

Part 1: March 12th ~ 12:30 - 2:00 pm, Hunnewell Chapel

Judah Leblang: One-Man Show - One Man's Journey through the Late Middle Ages
Friday, March 24th ~ 8 pm, Hunnewell Chapel
From Spirit with Love: A Council Gathering of The Ancestors

March 25 - 26th ~ Roots and Wings Healing Arts, Natick

Feed 20,000 in Two Hours

Sunday, March 26th ~ 1:00 pm, Parish Hall

Arlington Street's Literary Salon, The Wednesdays: Shakespeare

Wednesdays, starting March 29th~ 6:00 pm, Frothingham Library

Creative and Organized? The Tiffany Team Needs You!

Have You Made Your Pledge Yet?

Coming Up at ASCenter
Find out more about these listings.

The Art of Sabbath
Saturdays, February 25th, March 4th, 11th, and 18th ~ 4:00 pm, Perkins Room

Buddha's Belly ~ The Buddhist Book Discussion and Arlington Street Zen Center

Tuesday, February 28th ~ 6:00 pm, Hunnewell Chapel

Ash Wednesday
Wednesday, March 1st ~ 3:00 - 5:00 pm, Hunnewell Chapel
Kundalini Yoga Class
Every Wednesday ~ 6:00 pm, Hunnewell Chapel
Social Action
#BlackLivesMatter Book Discussion: "Between the World and Me"

Monday, March 6th ~ 5:30-7:00 pm

Hate Crimes Hotline
A Marriage Proposal
Children's Religious Education (CRE)
CRE on Sunday
Each Sunday, CRE groups begin with the sharing of sorrows and joys. Check out CRE to learn more.
Read Coming of Age (COA) updates
YoUUth mark your calendars for SHN
Children's Religious Education Wants You!
Would you enjoy assisting behind the scenes, sharing a story or your spiritual practice, going on a field trip, leading a sex ed class, holding babies, building with legos, or digging in the dirt! If the answer is yes, please contact Laura or Erica for more information!
CRE Is on Facebook!
Check out the CRE Facebook page to see what we're up to!
ASC's Children's Religious Education Blog and Newsletter
Check out the CRE blog and newsletter to see what's coming up and what we've been doing lately. http://ascreboston.blogspot.com/2015/09/so-many-beginnings.html
View ASC's Children's Religious Education Calendar
Check out the CRE calendar to see what's coming up!
Music@ASC
For more information about the following listings, please visit Music@ASC.
Coming Together: Art and Music

First Friday of the month ~ 6:00 - 8:00 pm, JP Licks, 150 Charles Street
Join the Arlington Street Choir!
Every Thursday ~ 7:00 pm, Clarke Room
Experience the spiritual practice of communal singing! Take just a couple of hours out of your week to create something beautiful, make friends, and add more music to your life! Musicians and non-musicians are welcome—we are a mix of professionals and amateurs.
Unitarian Universalism
If you are new to Unitarian Universalism,
"Voices of a Liberal Faith — Unitarian Universalists"
is a great introduction. Click here to watch
this ten minute video!
Special Considerations for Special Needs
The Arlington Street public transit station re-opened in June 2009 and now provides handicapped access from the transit station to street level via elevators and/or a ramp. A separate part of the MBTA project created a wheelchair ramp leading from street level on Boylston Street to the church office door.
Handicapped access to the Sanctuary on Arlington Street is provided by a ramp on Arlington Street which leads to an entrance to the Sanctuary.
During worship services, and other special events, FM amplification headsets can be provided upon request. Braille hymnals are also available for Sunday services, as well as a large print version of the hymnal and each week's order of service. Please ask an usher for assistance.
Arlington Street Church has a wheelchair accessible restroom immediately adjacent to the Sanctuary.